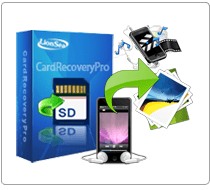 Best SMS Recovery Software, recovering pictures in 3 Steps!
SMS Recovery Pro vigorously scans both internal and external phone memories of the device to recognize the deleted and lost smartphone data including the Android application package file i.e. (APK) file and recovers or restores then in a safe and secure location which can be reused easily. It supports all Android devices and is compatible with almost all versions of Windows.

SMS Recovery Pro is available which is especially designed and developed to recover lost or deleted data from smartphones or tablets.
Do you have accidentally or unfortunately deleted your sms from your smartphone? Are you looking for recovery tool which ultimately undelete the deleted SMS?

It is very ordinary and common for the smartphone users that they accidentally or unfortunately delete their some or all sms from the smartphone. And in spite of many attempt they are unable to recover their sms. It occurs due to many reasons like: Corruption in file system, Unintentionally deletion, Operating System got crashed and inappropriate restoring. If you are unable to recover sms from smartphone, then you should try the third party for the same. There are several software's available on the Internet that are helpful in retrieving deleted sms. SMS Recovery Pro instantly recovers the sms similar to tree model.

SMS Recovery Pro executes Read Only Operation that's why there are no chances of corruption and damage of messages at the time of recovery. This Software also comes with trial version, download and use it before buying.

These are the features of the SMS Recovery Pro:

SMS Recovery Pro restores all inbox, outbox, sent items, drafts, as well as saved messages. It also recovers the Phone book.

SMS Recovery Pro supports all versions of Mac and Windows OS.

SMS Recovery Pro is non-destructive and provides full back-up of deleted data.

SMS Recovery Pro can be used by a non technical person.

SMS Recovery Pro gives an option of print for detail information of undeleted data.


Screenshots

Download Now: SMS Recovery Pro Software
* SMS Recovery Pro will undelete all type of photos from your SD card or disk.