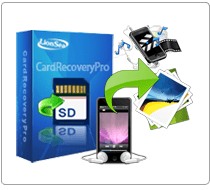 Best Smartphone Data Recovery Software, recovering pictures in 3 Steps!
Smartphone Data Recovery Pro have performed data recovery from phones with thousands of different failure scenarios, such as data corruption, unintentional and intentional deletion, crushed smartphones, water and fire damaged smartphones, accidental formatting, SIM card deletion, computer viruses, various bugs and glitches in smartphone operating systems and hundreds of other failures.
Smartphones are used in everyday life for a constantly increasing variety of functions, and the need for data recovery on smartphones is growing. In plain terms, smartphone data recovery is a professional service in which an engineer accesses lost data on a smartphone via a variety of means. It can be something as simple as quickly accessing a smartphone with a broken screen to remove SIM card information, or something as complex as the recovery of corrupted or deleted text messages, phone records, and even data files on newer phones. No two smartphone data recovery cases are exactly alike, and a flexible, educated approach is necessary for high recovery rates.

Smartphone Data Recovery Pro is a leader in the field of smartphone data recovery technology, and we have offered recovery services for all brands of smartphones since 2005. New technology has made data recovery more difficult than ever, and it is vital to have expertise in different smartphone programming languages, operating systems, and proven techniques that work on certain brands. Smartphone Data Recovery Pro have decades of experience with smartphone data recovery, and we annually invest tens of thousands of dollars to access new smartphone interfaces and develop new recovery methods.

Supported smartphone manufacturers include Apple, HP, Motorola, Palm, Google, Sonim, Dell, Garmin, Samsung, Asus, Sony Ericcson, Alcatel, Sierra Wireless, SAGEM, Fujitsu, Kyocera Wireless, Mitsubishi Electric, NEC, Panasonic, Sanyo, Sharp, Phillips, BenQ, LG, and hundreds more. Deleted Text MessagesRecovery. SMS messages that have been intentionally or accidentally deleted are still stored on a smartphone SIM card, or occasionally on the phone flash memory.


Screenshots

Download Now: Smartphone Data Recovery Pro Software
* Smartphone Data Recovery Pro will undelete all type of photos from your SD card or disk.