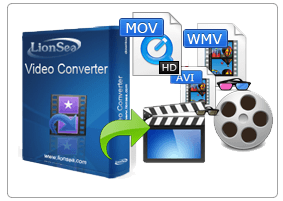 50X Faster Conversion Speed
MP4 to MP3 Converter is a top ranked video converter in this filed. And MP4 to MP3 Converter has many years history on converting MP4 to MP3. And it is highly High praised. And it is the best choice if you need to convert mp4 video to mp3 audios. and most important is easy steps and fast speed, you just need a few clicks and can convert your videos in a few minutes.
MP4 to MP3 Converter is popular video converter program which is a top ranked produce in video conversion filed. And over 965,000 people have used it. And so it is a good seller.

MP4 to MP3 Converter is a professional video converter which is designed to convert MP4 audio to MP3 audio. And this video converter also can support converting between various popular format. It can support more than 160 kinds of format and 150 kinds of device. And MP4 to MP3 Converter owns the ability of Convert all videos/audios between AVI, MPEG, WMA, WAV,AAC, AC3 and other popular video/audio formats. It features with simple in use, top speed and high quality.

MP4 to MP3 Converter is available to all kinds of device, for example:

Apple: iPod touch 1-3, iPod nano, iPod classic, iPhone 1-3GS, iPhone 4, iPhone 4S, iPad, iPad 2, The New iPad, Apple TV, Apple TV 2, The New Apple TV, iPod Touch 4. Samsung: Galaxy S, Captivate, i7500, Moment, Galaxy Spica, Fascinate, Epic 4G, Mesmerize, Intercept, Mythic, Galaxy Tab, Galaxy S II, Galaxy S III, Galaxy Note, Galaxy Nexus, Focus i917.
HTC: Droid Incredible, Desire, Wildfire, Diamond, HTC HD2, EVO 4G, HTC Aria, HTC Surround, HTC HD7, Flyer, Sensation, Vivid, HTC ONE. BlackBerry :Tour series, Storm series, Bold series, Curve 8900, Curve 8500, Curve 8300, Curve 8310, Torch 9800, PlayBook Motorola: Droid, Droid 2, Droid X, XOOM, RAZR
Nokia: N900, X6, X3, 5800 XpressMusic, E63, 5230, E72, N97, N95, N73, N8, N70, 6300, C6, 5530, Lumia 900.

MP4 to MP3 Converter can supply a efficient and easy solution to users of all level for its clear and interesting interface. And you just need three steps, you can successful converting videos from one format to another. First download and install MP4 to MP3 Converter. Then add video files and select output format, and then click convert button and it is over.

So even if you know little about video converter, you can convert your video via MP4 to MP3 Converter.


Screenshots

Download Now: Lionsea MP4 To MP3 Converter Ultimate Software
* Video Converter convert all video and audio formats.